Woodloes Homestead
Client: City of Canning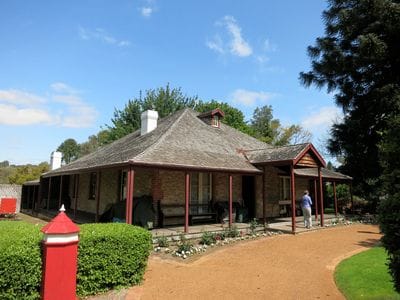 When a community gets on board to manage a heritage asset the results can astound. TPG's Heritage team have recently completed a Conservation Management and Future Site Strategy for Woodloes Homestead in the City of Canning to assist with this noble aim.
Woodloes Homestead sits on the banks of the Canning River and was designed in the 1870's by Francis Bird to accommodate his growing family while also overseeing his timber felling business. The river was integral for the transmission of timber and was the lifeblood of the Bird family. Francis Bird later went on to become State Architect and is best known for being proprietor of Strawberry Hill farm in Albany.
Woodloes Homestead is now a State registered heritage building under the ownership of the City of Canning, ably managed day to day by the Canning District Historical Society. In the late 1970s the homestead underwent substantial conservation works that restored the original building. Overtime the community have donated artefacts (and Buildings!) to the site that have started to put greater pressure on the capability of the Homestead building to store them. Consequently The City and the Historical Society identified that there was requirement to assess the building's long-term conservation management and how its heritage value could be best managed into the future.
A Lottery West grant enabled TPG to assist in preparing a holistic report in two parts. This included a Conservation Works Strategy that outlined the significance of the place and its constituent parts by placing them in their historical context. The condition of the fabric was then assessed to inform the recommended conservation and maintenance works to preserve the cultural heritage value.
In addition, a series of projects were recommended to form a strategy for guiding the future development of the site to ensure that both the historic built form and the landscape setting were respected and celebrated. The aim was to enable an on-going appreciation by users and enhance Woodloes as an historic and recreation asset for the City and the Canning River Regional Park.
The vision and recommendations have been well received and some of the recommendations are already being implemented. TPG are delighted to have been involved in this highly worthwhile community-driven project and look forward to seeing it evolve into the future.