Wickepin Walk Trail Master Plan
Client: Shire of Wickepin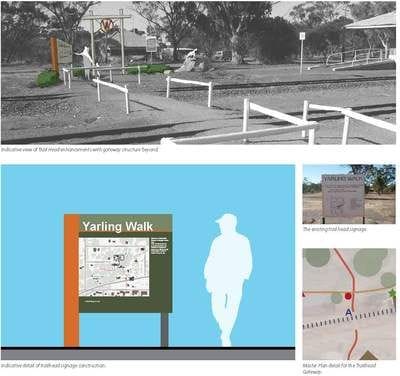 TPG was appointed to prepare a Walk Trails Master Plan to assist the Shire of Wickepin enhance its existing trails' network in the three towns of Wickepin, Yealering and Harrismith. The Plan was partially funded by Lottery West and presents a comprehensive, long-range vision and implementation strategy for the evolution and enhancement of the trails.
A core component of the Master Plan was to identify key themes and stories that could be incorporated into future interpretation. Other outcomes of the plan were to:
improve legibility and enhance accessibility of the trails;
provide better linkages between key attractors and facilities;
enhance the amenity and experience of the trail;
increase usage of the trails by locals and visitors alike; and
elicit curiosity and raise awareness of the history and natural beauty of the towns.
In providing feedback on our work the Project Manager stated: "I really enjoyed the walk trails project and working with you at TPG. The plan that you have developed for the Shire of Wickepin is just what I had in mind - not too 'wordy', very visual and broken down into achievable projects."