Subi Centro
Client: Metropolitan Redevelopment Authority
(Formerly Subiaco Redevelopment Authority)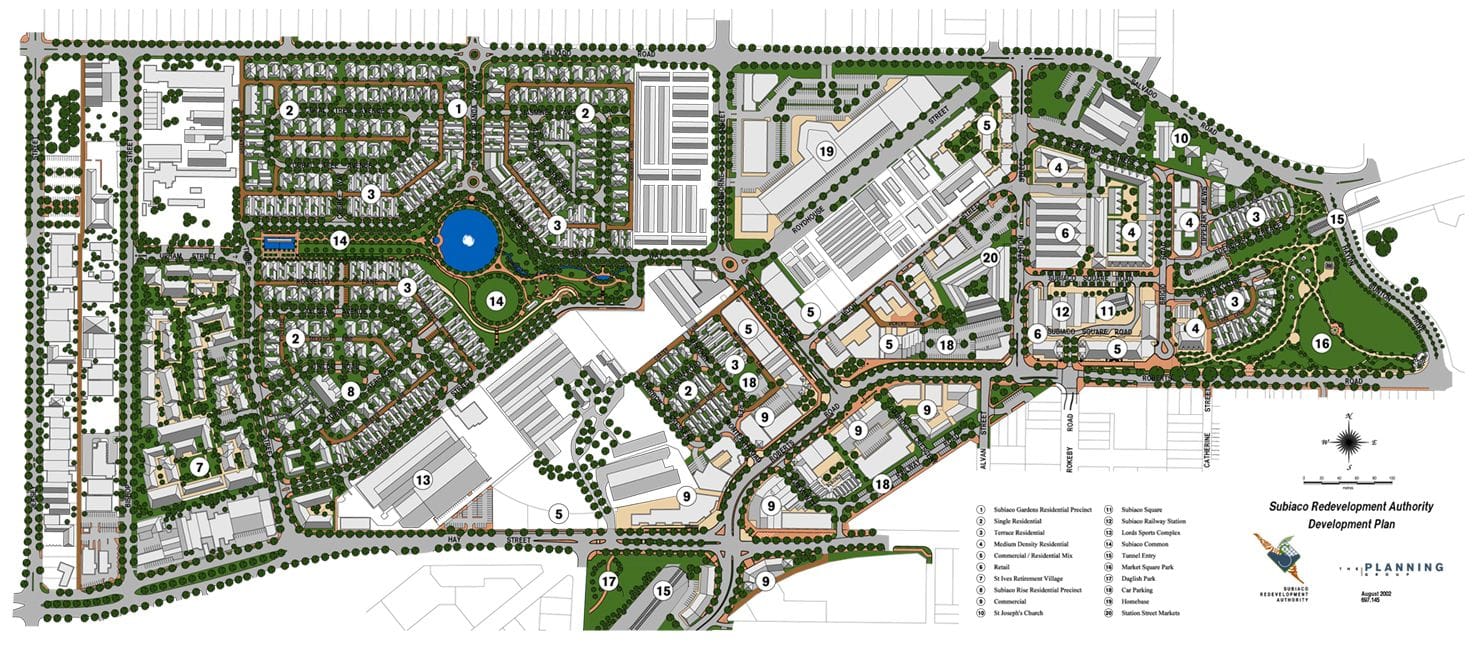 Awards:
2004 UDIA (National) Urban Renewal / 2000 UDIA (WA) - Award for Excellence
2000 RAPI (WA) Special Commendation
This project has involved the formulation of urban design concepts, development and communication of a vision for neighbourhood design, subdivision design, design guidelines, and preparation of town planning scheme text and planning policies.
TPG was appointed to review the concept plan and undertake a comprehensive community consultation exercise. This involved the use of focus groups, workshops and expert colleagues. The concept plan was substantially redesigned to accommodate community concern and project economics, which was then endorsed by the community.
TPG has since been responsible for the implementation of the project, including the detailed design of all of the development sectors from subdivision to site design guidelines, and finally management of the development control functions of the Subiaco Redevelopment Authority.