The first of Heritage Perth's 2017 Spring Seminars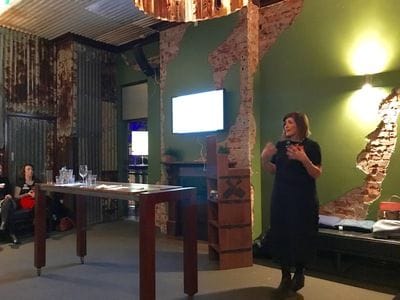 Lisa Montgomery. TPG+Place Match
Heritage Perth's 'Heritage in Practice' seminars are back with the first of the 2017 Spring sessions held last Thursday night at The Garden, Leederville. Sponsored by TPG+Place Match, the session focused on Place Making and how it contributes to the enjoyment of the historic environment. Place Making has rapidly evolved as a concept and movement which is now embraced across a range of Western Australian industries for its ability to leverage a community's unique character, assets and identity.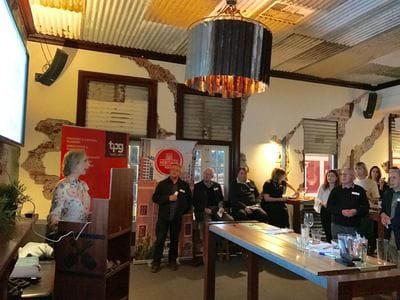 Sandy Anghie, Historic Heart Project
Sandy Anghie, a Project Manager of the Historic Heart Project, discussed the upcoming regeneration of the east end of the Perth CBD, which involves the implementation of a range of social and cultural initiatives. The east end of Perth, between Barrack Street and the Perth Mint, holds a significant number of cultural and historical landmarks which are now vacant, underused, and inactive. The Historic Heart project is now set to centralise the historic environment of the east end in the realm of place activation which will include the revitalisation of laneways, landscaping and public art, including the activation of vacant buildings to bring life into the area.

Having co-founded Place Match in 2011, Lisa Montgomery, Principal at TPG+Place Match, discussed the revitalisation of the William Street Heritage Precinct and the Place Making process which brought it to its success. As a Project Director of the revitalisation, Lisa addressed the opportunities of its heritage landmarks and the dedication required by various stakeholders to allow its transformation from vision creation to implementation. Place Making essentially breathed new life into what was generally considered by the public at the time, as undesirable and an inactive part of Perth's CBD.
To be involved with upcoming events from Heritage Perth, please click on the link below.