Play by Your Own Rules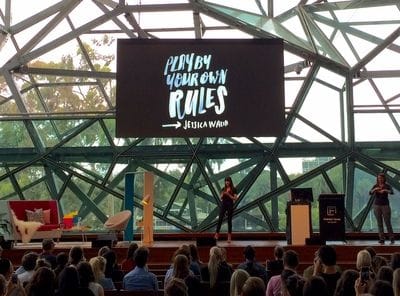 At the Australian Graphic Designers of Australia Workshop in Melbourne over the weekend, our graphic designer Marisa Santosa attended a keynote by Jessica Walsh - Play by Your Own Rules. Jessica is a partner at Sagmeister & Walsh, a New York City based design firm that creates identities, commercials, websites, apps, films books and objects for their clients, audiences and themselves.
Jessica spoke about the value of play, and its biological and historical significance. She also discussed how play lies at the heart of any creative process which requires innovation, and how one can enter this state of mind.
She underlined the importance of play, making rules and breaking them. One of the key point from the presentation is, creativity thrives from constraints. It's hard to do something when the possibilities are endless.
All in all, a very inspiring and insightful day.
Marisa Santosa - Graphic Designer