Onslow Growth Plan Charrette
Client: LandCorp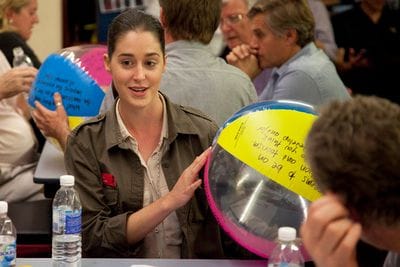 With impending growth a major issue for the seaside town of Onslow, the State joined forces with the Shire of Ashburton to develop a townsite expansion plan. The TPG Conversations team designed a rigorous engagement process to capture the vision and interests of key stakeholders and the community and to resolve many of the complex issues and considerations surrounding the town's future growth.
The goal of the plan was to respect the history, culture, environment and needs of existing community as well as catering for future community growth.
TPG designed a collaborative charrette style approach to integrate the visions and interests of community stakeholders and key agencies. The 4-day interactive workshop incorporated a range of engagement and participation tools and techniques to capture meaningful feedback, identify and resolve infrastructure and environmental issues, and ensure the town of Onslow retained the character it is so proud of. A project Champion formed an essential driver of this project during 2011 and 2012.