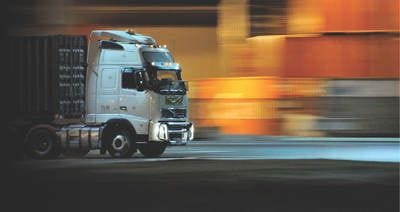 Where did that come from?
When sipping on your latté this morning, did you wonder how the coffee beans made it all the way from South America to your local café and into your cup? How about the sophisticated process it took to deliver your black designer shoes all the way from Milan?

To make this happen, in an efficient and cost effective way, takes well thought out logistics processes and efficient freight movement systems. Western Australia's freight network plays an essential role in society. It ensures businesses and communities have reliable access to goods and services. It facilitates the movement of goods efficiently throughout our State, delivering exports and imports, keeping our economy moving.
Using the analogy of the internet; we all continually expect faster download speeds. Likewise, consumers want products sooner not later, and cheaper. The same applies to products being delivered on the freight and 'logistics super highway'.
The integration of freight planning with transport and land use planning disciplines is therefore a critical factor for the future prosperity and liveability of our State. As the intensification of our urban area continues, there is a greater potential for more people to be adversely affected by the operations of the freight network along the highways, railways and freight hubs. There is an identified need to protect our urban communities from the adverse operational impacts of freight (such as noise, vibration, accident risk, dust and light spill), and conversely protect the efficiency of our freight networks.
TPG has been engaged by the Freight and Logistics Council of Western Australia (on behalf of the Department of Transport) to research and write a series of advocacy bulletins for planners and industry bodies to inform them of the importance freight and logistics plays as part of this State's growth, and amongst other things, how the application of effective and consistent planning policy and design solutions can assist in minimising operational issues. You can subscribe to the bulletins here or download Bulletin No. 6 here.