High Street to Why Street?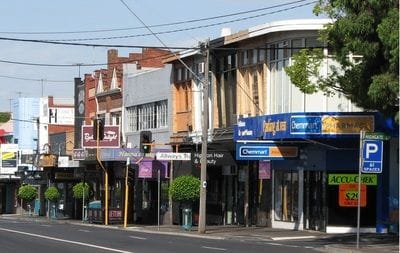 In several of our recent projects, whether they were local activity centre structure plans or placemaking strategies, that involve 'high streets', the question is being constantly asked by both the traders and the community is 'why' will people come here in the future, particularly given the trends in retailing.

With competition from the ever expanding (sub)regional shopping centres, the resurgence of the CBD and the internet, the raison d'être for the local high street is fast become obsolete. Where once they provided for the community's needs, retailers now have to second guess their customer's wants. In the past connections were made when people bumped into each other whilst shopping for these 'needs' where as now people are choosing to visit these locations as the destination for their pre-arranged social activity. Where once the produce was truly local, in recent decades it became truly global and to make it more interesting, consumers are heading back to wanting local, bespoke produce and services but at (or near) a global quality and price.

It would appear that the key to revitalisation and the longer term sustainability of these cornerstones of our neighbourhoods is agility. Where once the past was a good predictor to the future, experimentation is now needed. Trials of retail ideas and public realm activation are to become commonplace. Quantitative data to analyse was once hard to find whereas now its ubiquitous and indeed perhaps doesn't tell the local story with any clarity (because it's missing the local qualitative data that we used to use?). In addition where communication was mostly centralised and controlled, the whole media and information landscape has been democratised through social media and the web.

So what does being agile mean for the people who's livelihoods depend on these neighbourhood centres? For the retailers and service providers it's working out how to engage with their customers through electronic and social media, being continually 'on-point', relevant (both locally and globally) and beyond contemporary. With the advent of platforms such as Instagram and Pinterest, everyone is now averse as to the latest and coolest trends on the planet, laid out in the palm your hand whenever you refresh your feed.

It should also be noted that it is likely that as retailers are required to be agile with their offer and flexibility in the delivery of their business, so too will the land owners, with perhaps the days of long, set and forget leases being a thing of the past.

Perhaps more importantly, is the need for these two (often opposing) groups to work together to secure this otherwise uncertain future. In recent workshops with local pro-business committees, it became apparent that something had to change, and fast, as the search for the 'next thing' is now a national pastime amongst shoppers and they aren't waiting for their public spaces and bricks and mortar to keep up.