TOD comes to life at Cooper Street Strathfield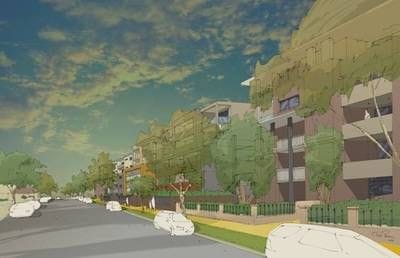 Our Sydney team has been working with a group of landowners on the southern side of Cooper Street to prepare a Planning Proposal that seeks an amendment to the Burwood Local Environmental Plan 2012.
The 1.4ha site is a large contiguous land parcel located in close proximity to Strathfield train station and town centre that is under multiple ownership. The cooperative group of landowners are keen to align the site's future potential with the with the State government vision for transit oriented development outlined in A Plan for Growing Sydney, which advocates for increased density adjacent to areas of high amenity and existing transport infrastructure. To achieve this, the proposal seeks to rezone the site to permit residential flat buildings and also to increase height and density. The primary aim of the proposal is to facilitate future redevelopment of the site to increase housing stock in the established area of Strathfield. It will provide for a variety of high-density housing options in close proximity to existing amenities community and education facilities and good public transportation.
TPG NSW also prepared the supporting Urban Design Study involved building envelope analysis and 3D modelling to achieve an appropriate response to building separation, overshadowing and massing. We recently secured Gateway approval for the proposed rezoning and amendments and will continue to work with the Department of Planning and Environment and Burwood Council to refine the proposal's response to heritage conservation matters and building scale.