TPG @ PCA Lunch: Retail to the Rescue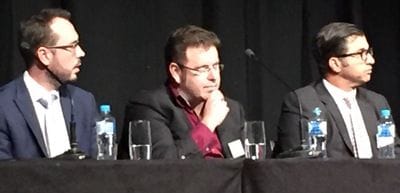 In conjunction with Sheffield Property, TPG was proud to co-sponsor the Property Council of Australia (PCA) 'Retail To The Rescue' Lunch at the Hyatt Regency Perth last Friday. With TPG undertaking many projects in the retail sector on behalf of a broad range of large and small clients, Murray Casselton, one of our Principal Planners, participated in an expert panel involving east coast based economist and keynote speaker Tony Dimasi.
There is significant planned expenditure on large scale retail and mixed use projects over the next few years to meet latent demand for WA's significantly expanded population. With a more flexible regulatory framework in which to deliver exciting new places to live, recreate and shop, the future of retail and its continued strong contribution to the WA economy and way of life looks very bright indeed.