A creative team from TPG got crafty over a weekend in April at #PUBLIC2016, a prototyping festival hosted by FORM where TPG's 'Palladian Skirt' was selected as one of 23 prototypes to line the streets of Claremont.
The Palladian Skirt was a unique platform for collaboration and watching something elegant form from the hands of many. The skirt is an oversized frame covered by a mesh and passers-by were encouraged to weave the various materials on offer through it to 'make the skirt', creating an eclectic and unique masterpiece that speaks to the fashion roots of Claremont.
Participants were invited to stand on an in-built platform to pose as if wearing the skirt and to then share the photos on social media via the #tpgpalladianskirt.
What a great weekend of inspiration, collaboration, interaction and just good old fun! It was fantastic to see people of all ages getting involved and making their mark on the skirt as it came to life.
Congratulations to Place Lab on taking out the Judge's award for Car Park, with the People's Choice Award going to Bloom.
You can take a look at the ABC Australia Plus video of the installations here and our photo's on our TPG.WA Instagram account here.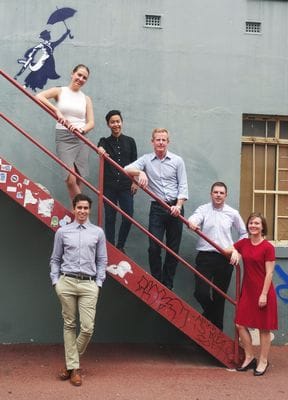 Our Palladian Skirt Team
L-R: Bronwyn Slater, Reece Woo (below), Marisa Santosa,
Andrew Howe, Nisar Dar and Jessica Black