Speed Networking with our future industry leaders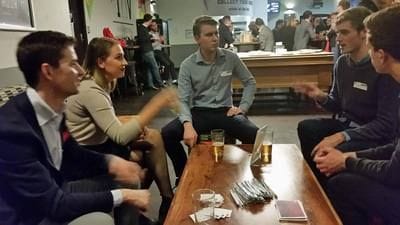 A big part of the day to day in our profession involves networking or 'connecting' with others, and what better way to improve this skill than with practice. The PIA Young Planners hosted the Young Planner Speed Networking Event for the third year in a row, and TPG+Place Match made an exciting debut appearance in the mix this year. The event is run as a platform for current students to network with people currently in the industry in a speed-dating type fashion, moving between the representatives set up on the tables to learn more about each, ultimately hoping to inform their future careers. The event was also a good way for students to practice networking and in turn us as professionals to connect with up and coming students in their field and learn about their interests.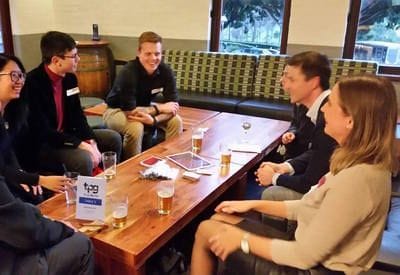 My colleague George Ashton and I represented TPG+Place Match at the sold-out event on the evening of Thursday 17 August at the iconic Curtin Tav. We both shared our own experiences and insights into the profession, explained more about TPG+Place Match and its broad service offering and exciting projects, and offered insights into the benefits of working life. Together we offered a broad view of working at TPG+Place Match, with experience in our core areas of statutory planning through to urban design and place making. The conversation flowed as well as the beers did, and the students were active in the discussions with us. It was also good to see many familiar faces at the event who have participated in our Student Work Experience Placement Program.

On behalf of TPG+Place Match, I would like to thank PIA for extending the invitation to attend this year, and for the opportunity to contribute to the collaboration of students and industry.
Bronwyn Slater, Urban Designer