Rottnest Island/Wadjemup Cultural Landscape Management Plan
Client: Rottnest Island Authority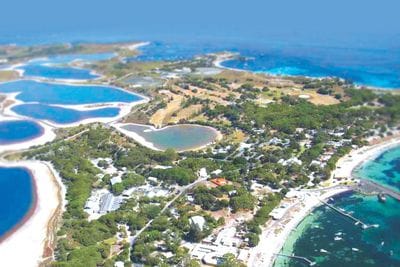 TPG is proud to be involved with the Rottnest Island/Wadjemup Cultural Landscape Management Plan, which sets out the outstanding heritage values of Rottnest Island/Wadjemup as a cultural landscape and makes recommendations for the protection and enhancement of those values into the future.
It builds on the previous studies that have identified the values of various elements of the Island, but is distinguished by the consideration of the Island as an interacting and evolving whole, which has not been studied in any holistic way until now.
In the late 20th century, nationally and internationally accepted approaches to the understanding and management of cultural heritage landscapes began to be formally adopted. In 1992, the World Heritage Convention became the first international legal instrument to recognise and protect cultural landscapes with guidelines applicable to cultural landscape of local, national and international significance.
This report marks the first document to be underpinned by this methodology in Western Australia, as is befitting the iconic status of Rottnest Island/Wadjemup.
Download the Report - Rottnest Island/Wadjemup Cultural Landscape Management Plan