Rapid-Response Planning: Adapting the Vision for Forrestfield North to its new Train Station
Client: Shire of Kalamunda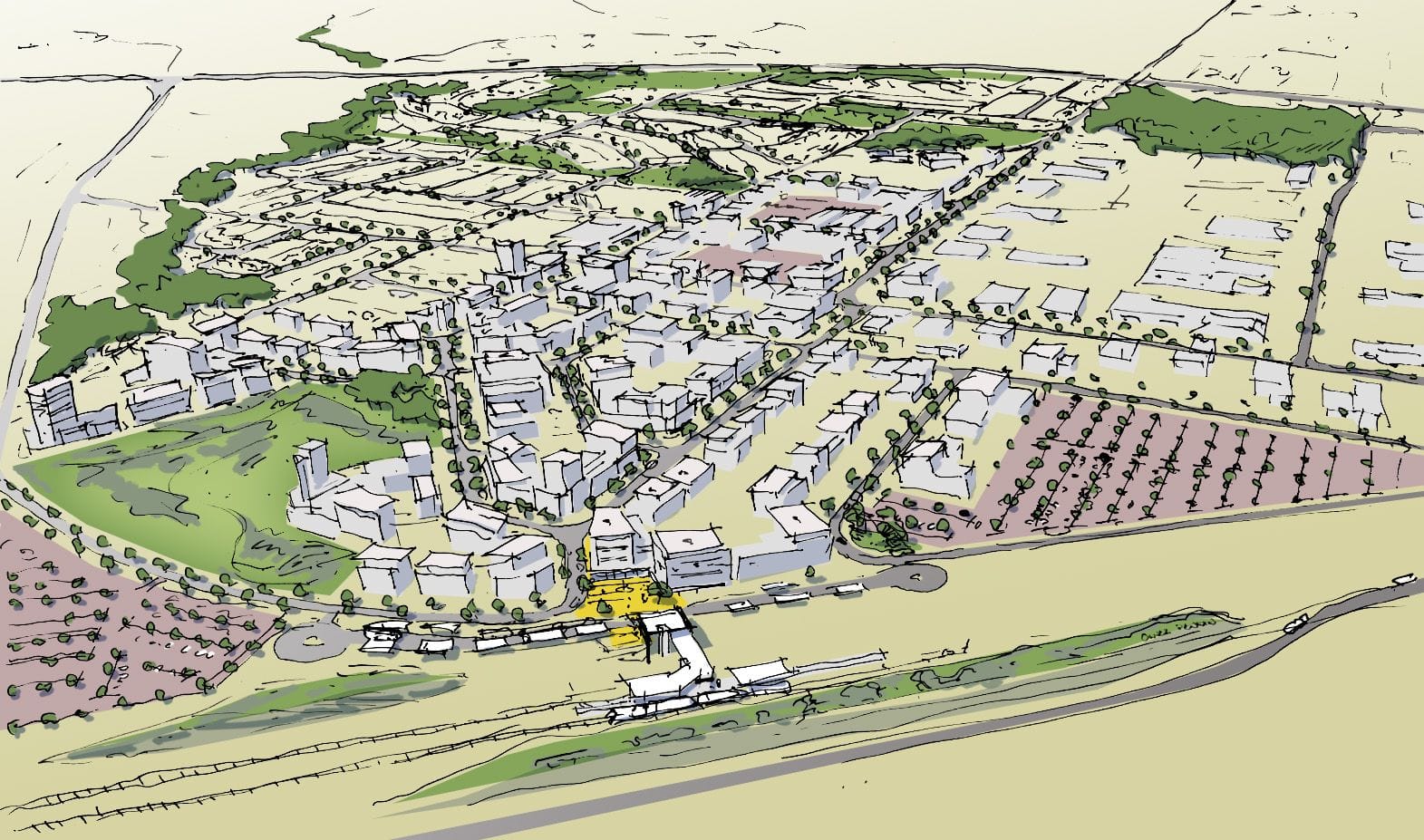 When plans firmed up for the passenger train station in Forrestfield North as part of the Airport Link project last year, it was clear that the goal posts had shifted significantly and TPG and the Shire of Kalamunda adapted quickly.
TPG had been assisting the Shire in the strategic re-zoning 250 hectares of rural residential land for industrial purposes, to take advantage of the area's strong road links. But with new opportunities to build on, a visioning workshop was held to explore how to best capture these benefits.
Working in close collaboration with Shire staff, TPG helped to evolve the revised thinking for the area in a short amount of time. Indicative detail and place-focussed thinking was presented early on to inform the Structure Plan and proved invaluable in working with the PTA and DoP to achieve a staged progression from commuter carpark to an urban arrival experience around the station.
Forrestfield North is a fairly unique transit-oriented development model, in that it only has half a catchment, due to the marshaling yards and airport to the west. The industrial land to the south added complexities, but also opportunities for business attraction.
A vision was collaboratively established and developed to include residential, retail and commercial business uses in synergetic arrangements. This included managing the interface between light industrial and buffering amenity impacts from the marshalling yards and the airport through physical measures, built form and land use arrangements. KCTT provided traffic engineering assistance to help manage vehicle conflicts between the various land uses.
Community engagement has been a strong-point of the project, with the Shire and TPG taking a pro-active approach to information sharing and marketing. The Structure Plan has been endorsed and the project is gathering momentum. Development interest is building and the area looks set to become a key urban infill project with serious game-changing potential for Perth's eastern suburbs.