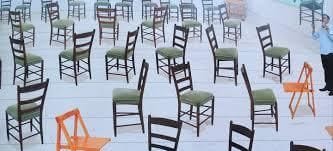 Direct to you from the Dialogue, Deliberation and Public Engagement Master Class at the University of Sydney 3 - 5 December 2015
Day 1 | What's my key learning from today?
Democracy is not about voting! Controversial huh!
Democracy is about acting on the informed will of the people.
If you were to use a deliberative democratic technique to engage your community, that is, hand over some level of decision making to a group of randomly selected community members, there are five fundamental principles that you would need to apply. These are, random selection, time, information, authority and a blank sheet of paper.
1. Random selection, because community groups are not representative of the community.
2. Time for the people selected to answer the question. It goes without saying that you need a good facilitator.
3. Information is the friend of the group selected. Supplement the expert and technical opinion with whom they would like to hear from, so there is trust that the information being provided has not been manipulated.
4. The level of authority for the selected group being established up front. The more authority they have, the more likely people will be willing to get involved; and finally
5. The blank sheet of paper is critical to validate that there are no predetermined positions on the question being asked.
Follow these simple principles and you have a powerful way of creating a genuine democratic outcome. Just think how trust and respect can be turned around for your organisation!
Cath Blake-Powell, Director + Principal TPG Conversations