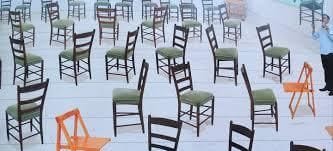 Day 3 | Direct to you from the Dialogue, Deliberation and Public Engagement Master Class at the University of Sydney.
Day 3 | What's my key learning from today?
Todays highlight for me was the area of strategic questioning, which is the skill of asking the questions that will make a difference.
To quote Fran Peavey:
"What would our world be like if every time we were listening
to a gripe session, some one would ask 'I wonder what we
can do to change that situation?' and then listening carefully
for the answers to emerge and helped that group to
begin to work for change?"
Thanks to Carson, Rob and a number of fascinating guest speakers for a very worthwhile Master Class. This has been very rewarding for me, both in the engagement area I practice, and even more so, from a personal growth point of view. Who knew?
Cath Blake-Powell, Director + Principal TPG Conversations