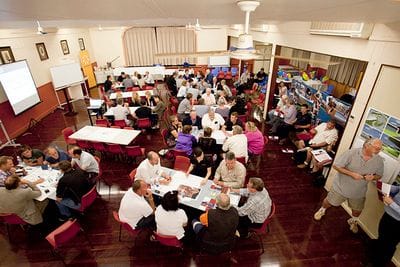 It's here and its a game changer - Deliberative Democracy
Community is a major player in our ever changing world. With density, population growth and transport pressures never far from people's minds, how do we work with our communities to be part of a process that engenders ownership, understanding and trust? Deliberative democracy is fast becoming an approach that shifts our thinking from one of 'we know best' to how can WE make change collectively.
TPG Conversations will ensure this ground breaking engagement approach is available to its clients, and others by sending Cath Blake-Powell to a unique Master Class opportunity in Sydney in December.
Contact Cath (conversations@tpgwa.com.au) if you want to know more or you think that this approach is what your organisation is looking for.
For more information on the Master Class click New Democracy Master Class