Benchmarking Local Planning Performance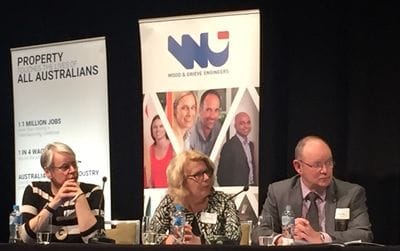 The Property Council of Australia WA this morning released its report entitled "Benchmarking Greater Perth Local Governments" at an industry breakfast held at the Hyatt Regency Perth. As a researcher of the report, TPG + Place Match Executive Chairman, David Caddy, noted in the preamble to his discussion on the report, that the benchmarking study shows that the system is not broken, (it is in fact one of the best planning systems in the world), but it does not inspire confidence within the development industry that decisions will be made in a timely manner.
Long overdue planning reform took another step forward in October 2015 with the gazettal of the Planning and Development (Local Planning Schemes) Regulations which put in place time frames within which Schemes, Strategies, Amendments and Structure Plans should be processed and determined. The results of the benchmarking study however show that local government is in many cases being let down by a system that is not yet supporting the timely processing of such applications by the Department and hence, the Commission. Unless this situation within the Department improves, local governments will remain hamstrung in trying to meet the expectations of local communities in delivering good and timely planning outcomes.
It is important to keep in mind when reviewing the outcomes presented this morning, that the benchmarking assessments are based on an analysis of empirical information provided by the local governments and the Department of Planning (WAPC) in response to a standard and uniform set of benchmarking questions. Click here for a copy of the Report