Good governance is the key to successful place making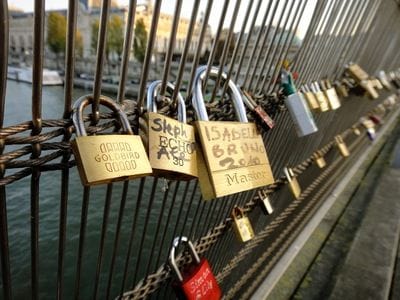 Urban Issue 3 | An article from our New York Correspondent Alex Frankcombe
The creation and management of great places are influenced by a number of forces, many of which are interconnected, meaning that no one department within local or state government can deliver great places by themselves. Not only do great places need good urban design, they need maintenance, cleaning, cultural and event programming, policing, guidelines for surrounding development, investment and must meet community needs. I recently met with staff from Project for Public Spaces (PPS), a leading advocate for place making here in the United States and abroad.
We discussed how the fragmented structure of departments mean that one team is responsible for planning, another for maintenance, another for the ranger and security and another for community development. On top of that you also have the influence of local businesses and residents as they interact and engage with the space. Yet as users of public space, we don't see the boundaries of responsibility we only see the place and our experience within it.
A number of instances come to mind where policy or conflicting department objectives have undermined the creation of great places and the ability for citizens to reclaim the public space. Great governance is more than a great vision statement, it requires leadership. Place-led governance seeks to motivate and engage community, government and other organisations in decision-making processes that foster social capital, empowerment and institutional learning through the promotion of sense of place and community development. In other words, one of the best ways that government can serve its constituents is by becoming enablers for community action. As the capacity of a community to drive and sustain the creation of great places grows, the level of governance needed to maintain, police and activate it is diminished. Rather than selling change, governments facilitate, resource and inspire it.
But how? Effective place-led governance requires the following three imperatives: context, an outcomes based approach and community empowerment. Firstly, governments must understand the priorities and issues of the communities they intend to serve. They must act as conveners and bring together broad community knowledge to construct a shared understanding of community issues. Shifting to outcomes based governance involves focusing the end goal or the impact most important to the community. The final imperative is that governance models must seek to adopt mechanisms to empower multiple groups within a community, improve participation, develop local leadership, and increase community control and ownership of initiatives.
I know what you're thinking, "Sounds great in theory but we find it difficult enough to get citizens to turn up to a community forum". You're right. Maybe it is the "She'll be right mate" apathetic attitude that has led us to become disengaged with the governance of our places. From what I have observed, we have become complacent with the paternalistic approaches to development, to the extent where there is an enormous dependency on government in Australia. Although, through groups such as the Beaufort Street Network, Inglewood on Beaufort, the Vic Park Collective and advocacy from FORM, citizens are beginning to wield greater influence over the future of their places.
Observing the level of community activism and leadership in New York and more broadly in the USA1, I can't help but think that the lack of government involvement in society, whether it's through neo-liberal policies or a lack of capital, has created a culture of community activism and active grassroots initiatives.
So how do we achieve a strong and engaged community? Throughout Australia, we are seeing a transition in community engagement from a form of information gathering to a collaborative process. Yet this is only a first step. Engaging with the community on certain issues on an ad-hoc basis doesn't immediately create a strong community, it simply reinforces the power dynamic.
I was fortunate enough to be part of the formation of the Inglewood on Beaufort, a business and community organisation that formed out of a series of workshops held by the City of Stirling. Through a number of projects initiated by the group including the Monday Night Markets and the pop-up community gardens, we were able to foster local leadership, build stronger networks, effectively engage with the wider community and the local authority, and demonstrate to our community that they too could be part of the solution. This could not have been achieved without the support of the local government, who provided the catalyst for community empowerment and their internal leadership that provided our organisation with resources and dealt with internal government conflicts on our behalf.
If you would like to know more about how to build organisational capacity or your community's capacity to foster great places, please get in contact with our Place Planning and Conversations Team on 9289 8300.
Notes:
1. Research by the Pew Research Center's Internet & American Life Project measured types of civic activity in 2013 and found that overall, 48% of American adults directly take part in a civic group or activity.