NYC - the link between community gardens and social capital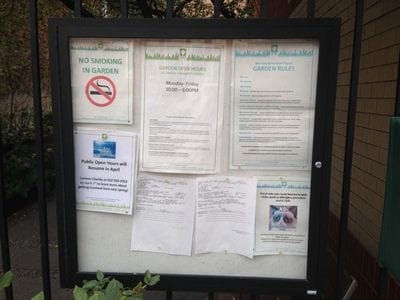 What started off as shared gardens used for the cultivation of food in the first half of the 20th Century, have now become social places capable of showcasing cultural expression and the fostering of social capital. Community gardens have a number of widely known benefits, including a number of physical and mental health benefits as well as supporting community development within neighbourhoods. But are community gardens more important in denser cities like New York compared to sprawling low density cities like Perth?
This article will briefly explore the use of community gardens in fostering active and engaged communities in New York City with a particular focus on East Harlem and investigate how it compares to Australian cities.
New York City has over 600 gardens across the five boroughs, 143 of those in Manhattan, and the majority of these are located north of Central Park (includes Harlem, East Harlem and Morningside Heights) or the Lower East Side (refer to NYC Parks). In comparison, Australia has only 574 known community gardens according to the Australian City Farms and Community Gardens Network (link here).
The shear density of places like new York mean that within 400m of any garden there are likely to be hundreds of residents without their own private green space. The diversity of users also means that there is a demand for such spaces to be used for a number of purposes not necessarily associated with agriculture.
In a number of gardens I have observed in East Harlem and the Lower East Side, community development appears to be more important than their role in the cultivation of food. In particular, the East Harlem community uses these spaces for church gatherings, neighbourhood parties, play spaces, school tours, markets and even to promote civic engagement through voter registration and community noticeboards. They also provide for cultural expression, a number of gardens include wooden casitas, basically a small wooden house that farmers in Puerto Rica built in their fields back home for shelter, socialising and celebration.
It comes as no surprise that the role of spaces such as these in dense cities holds greater importance to both the health of the individual and of the community. Community gardens can engender a sense of ownership and connection to what would otherwise be undifferentiated public space in dense neighbourhoods.
Charles Montgomery in his book, The Happy City, describes how upon leaving your apartment, you follow a hallway shared by twenty other people into an elevator where you could meet any number of the 300 other residents, then into the lobby, which could be a space with a few token lounges if you're lucky or just a door out onto the street. In this instance community gardens provide a space for socialising and connection between people and nature that has been fractured due to modern standards of living. This supports the findings from a study by Anderson and West (2006), which found that residents in dense neighbourhoods place greater financial value on proximity to open space compared to their suburban counterparts.
During the post Hurricane Sandy recovery, community gardens throughout New York City acted as staging grounds for recovery efforts and refuges whilst the power and water was disconnected. The social network created through the management and use of the community gardens allowed for the rapid sharing of resources and fostered a resilient neighbourhood during the recovery period. This was also found within neighbourhoods with gardens in Post-Katrina New Orleans.
In Australian cities, the diminishing size of the backyard in both greenfield and urban infill sites is changing the form and function of community gardens and, consequently, the role they play in the urban landscape. A brief reading of the literature in the Australian context indicates that community gardens have the same benefits and uses as they do in New York City. However, I would argue that the lower densities of Australian cities and the presence of backyards in many urban areas impacts on the use of community gardens as spaces for socialising and gathering for the whole community.
In the Australian public housing context, community gardens have had significant success, particularly with migrant and refugee communities. A number of studies indicate that they provide the space for migrants to meet other people and thus foster social inclusion, while at the same time providing space to preserve and re-connect with their cultural identity.
Regardless of the context, community gardens can support the growth of social capital by bringing people together with a common purpose. This can lead to a stronger sense of collective ownership and the creation of more resilient communities.
TPG is a strong advocate for creating resilient communities through place and reinforcing cultural and social identities. If you would like to know more, please get in contact with our Conversations Team at conversations@tpgwa.com.au.
Alex Frankcombe
Reference:
Anderson, S. and West, S. (2006). Open space, residential property values, and spatial context. Regional Science and Urban Economics, 36(6), pp.773-789.