Murdoch University South Street Campus Retail Activation Plan
Client: Murdoch University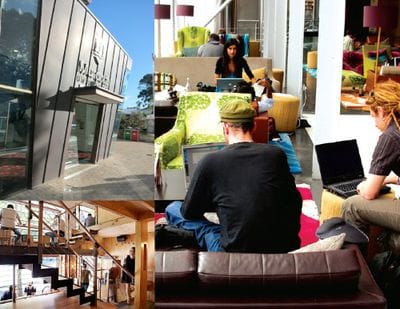 In recent years, the economic, social and physical environment of Murdoch University has changed. Universities across Australia are operating in an increasingly competitive environment and accordingly must offer a high quality learning experience that includes interesting, engaging and appropriate support services. Technology is also changing the way information is shared, how students and employees communicate and some of the traditional social environments provided for staff and students are becoming outdated.
In addition, the University, where it once nestled in a relaxed bushland environment, it is now part of a major health and educational regional centre, employing thousands of people and serviced by suburban rail and an extensive road network. The University itself is planning for a large education and commercial mixed use village known as the Eastern Precinct and considerable work has been undertaken to ensure its integration into the Campus Master Plan.
In order to adequately service this expected growth and competition, the University appointed TPG, along with Pracsys, to undertake a comprehensive study of what the University currently offers in the way of retail and services, an assessment of the potential market, a detailed survey of campus users and a strategy as to how to meet those expectations in the short, medium and longer terms.
Through observation, analysis and engagement, key themes relating to the location and configuration of services, accessibility and wayfinding, offer, activity, management and communication were identified and an implementation framework development to ensure that services provided are of high quality and cater to the needs of the campus community.
This Plan seeks to not only achieve the status of a good University experience for students, staff and visitors but a great one. It seeks to ensure the daily needs of users are met and that a positive and lasting first impression is made.