Madigan Road Site, Karratha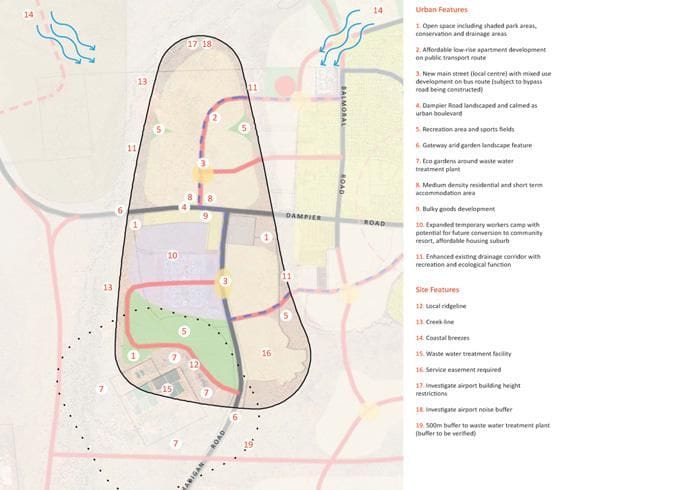 Following completion of the Karratha City Growth Plan and City Centre Master Plan TPG, in collaboration with a team of sub-consultants, has been engaged by LandCorp to assist in the delivery of the detailed planning and design, including the Development Plans, Subdivision Plans and Design Guidelines, for the Madigan Road Site within Karratha. The planning and design of this site has recently commenced with the Development Plan about to be lodged with the Shire of Roebourne.
The Madigan Road site, located at the southeast corner of Dampier Road and Madigan Road, is approximately 67 hectares and anticipates an ultimate yield of just over 1,000 dwellings. The site falls within the Gap Ridge/Seven Mile precinct, which anticipates a new neighbourhood with a well-connected street network that disperses traffic, and is responsive to natural landforms and local climatic conditions.