Forrestfield North District Structure Plan
Client: Shire of Kalamunda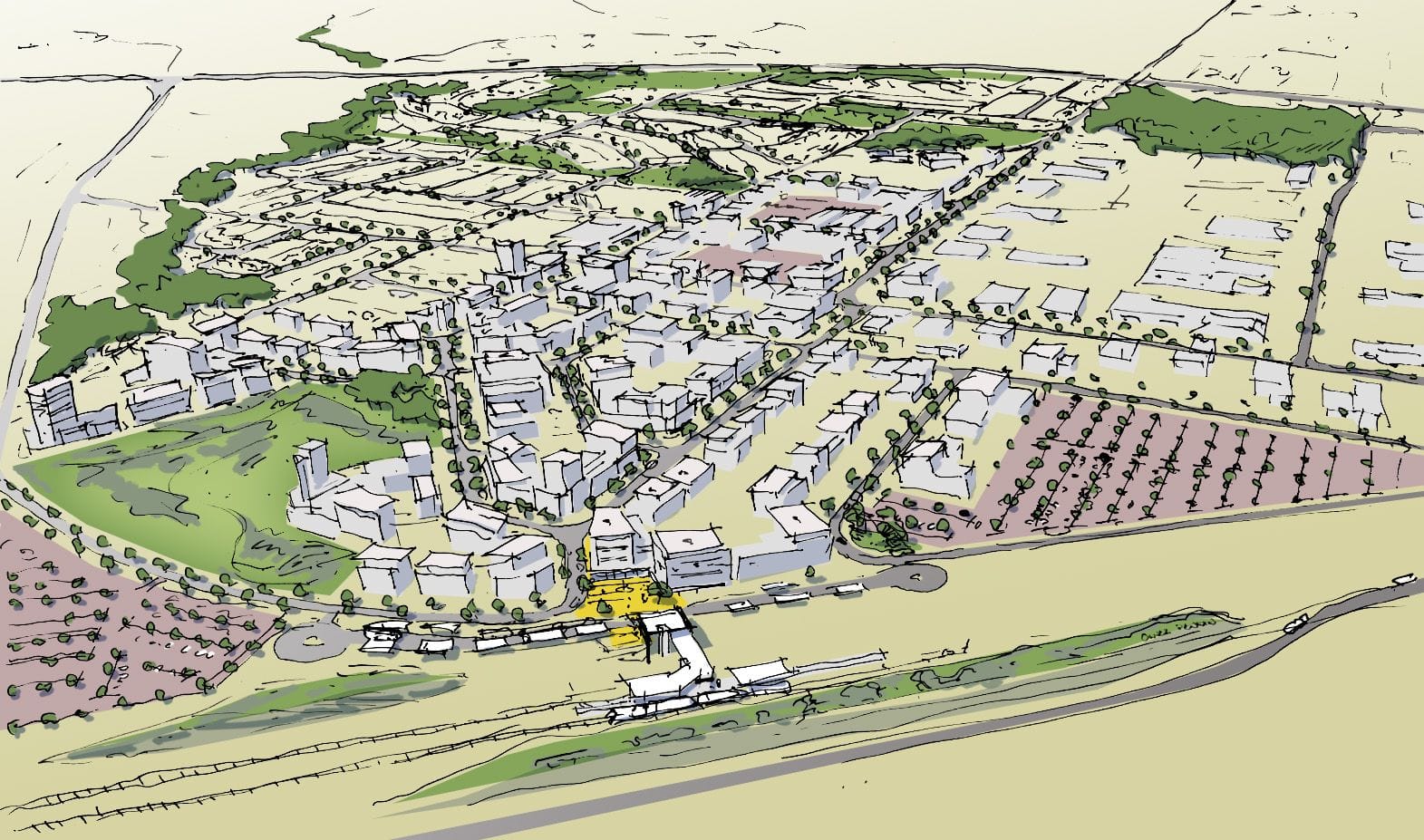 TPG has been integrally involved in the rezoning of approximately 250 hectares of rural land in Forrestfield for strategic industrial purposes and, more recently, for residential, retail and commercial business uses. The change in land use strategy for the area came about through the strategic investment in public infrastructure for the inclusion of a new passenger rail station as part of the Airport Link Project.
Working in close collaboration with Shire staff and the PTA, TPG evolved the revised thinking for the area in a short amount of time through a process of workshops, working group meetings and collaborative design sessions. Indicative detail and place-focussed thinking was presented early on to inform the Structure Plan and proved invaluable in working with the PTA and DoP to achieve a staged progression from commuter carpark to an urban arrival experience around the station.
Key aspects of the project involved managing the interface between light industrial, buffering amenity impacts from marshalling yards and the airport to the west through physical measures, built form and land use arrangements. Community engagement has been a strong-point of the project, with the Shire and TPG taking a pro-active approach to information sharing and marketing. The Structure Plan has been endorsed and the project is gathering momentum.