City of Stirling - Municipal Heritage Review
Cient: City of Stirling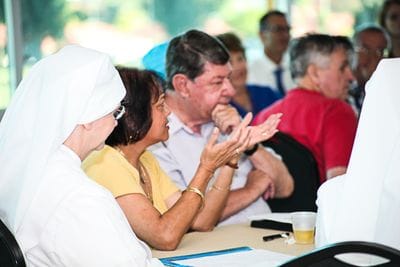 Heritage Listing is a process that often causes concern amongst landowners and the community. When the City engaged TPG to complete a review of its Heritage List, we built in a strong community engagement process that served to keep stakeholders informed and provided meaningful input from the community. The heritage review focused on the assessment of 79 places to ascertain whether they should be included on the City's Heritage List, which is adopted under the Local Planning Scheme.
To ensure property owners were an integral part of this review we included an engagement specialist within our project team, who designed a process that sought to:
Provide information to property owners on not only their own property, but about what it means to be listed in the form of easy to read information packages.
Give opportunities to be part of the information gathering tasks through direct communication with the heritage specialist.
Facilitate opportunities to speak directly with the heritage specialist (direct contact, on-site meetings and facilitated workshop sessions).
Provide additional information that would be meaningful to the property owners including FAQ's.
Provide a forum that encouraged meaningful feedback and opinions to be heard in a non-threatening way. Small precinct based workshops and carefully tailored feedback forms were integral to this process.
Feedback from the City of Stirling regarding the engagement approach was extremely positive. More importantly, as the participants were better informed, higher quality feedback was provided to the heritage team.