Brookfield Place, Perth
CLIENT: BROOKFIELD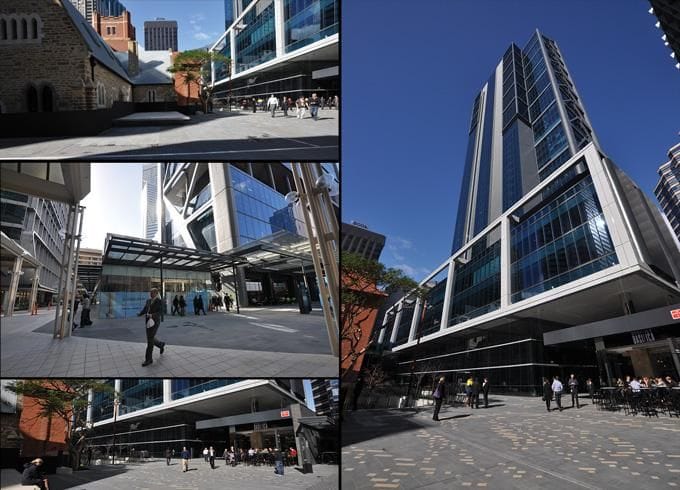 This commission involved the preparation of a complex development application for the redevelopment of the Brookfield Place site (formerly Westralia Square site).
The application involved the development of the site for a major office building to accommodate BHP, and the refurbishment of the heritage buildings fronting St Georges Terrace. The development incorporates pedestrian access through the site as well as significant public meeting spaces within the site.
The development application process for this award-winning project involved negotiations with the City of Perth, the Heritage Council of Western Australia and the Department of Planning.