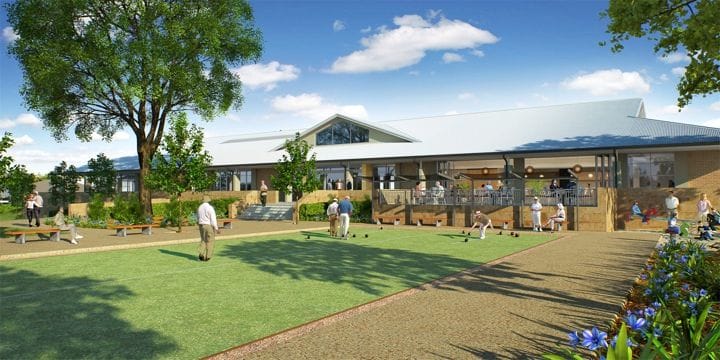 Image: Stockland
Affinity Village at Settlers Hill
I would not normally admit this: I'm looking forward to wearing tartan slippers and playing lawn bowls in my older age. There, I've admitted it.
But with one proviso: only if I can live at Stockland's new award-winning retirement development at Settlers Hills, Baldivis.
Yes, you read correctly, tartan slippers. But, more importantly, Stockland's Affinity Village development recently won the UDIA Awards For Excellence in the Seniors Living Award category; and for good reason, too. The development certainly provides a new benchmark for retirement living in Western Australia.
The jewel in Affinity Village's crown has to be the truly luxurious Club House, providing a community hub and focal point to the village. Incorporating an indoor pool, café, bar, communal 'town hall' area, gym, computer facilities, and outdoor bowling green, the Club House sets a new standard for retirement villages, which is more usually seen in 5 star hotels. The Club House has also recently been awarded a 5-Star Green Star certified rating from the Green Building Council of Australia, which represents "Australian Excellence" in environmentally sustainable design.
With these types of facilities it would be hard work convincing yourself to return to your unit within the village after a long day of sipping lattes and doing laps in the pool. Having said that, the master planned village has been carefully designed to make the walk back home as enjoyable as possible through the high quality landscaped streetscapes and the parkland environment.
Affinity Village will ultimately accommodate 250 independent living units with a variety of bedroom and bathroom options. Presently, 84 homes have been established, with the next stage of development coming on line very shortly. With this in mind, maybe it's time I pull my socks up, slap on the slippers and put my name down for a unit before they are all sold.
TPG is delighted to have been part of this project, facilitating and achieving the required development approvals for Stockland.
-By Matt Raymond